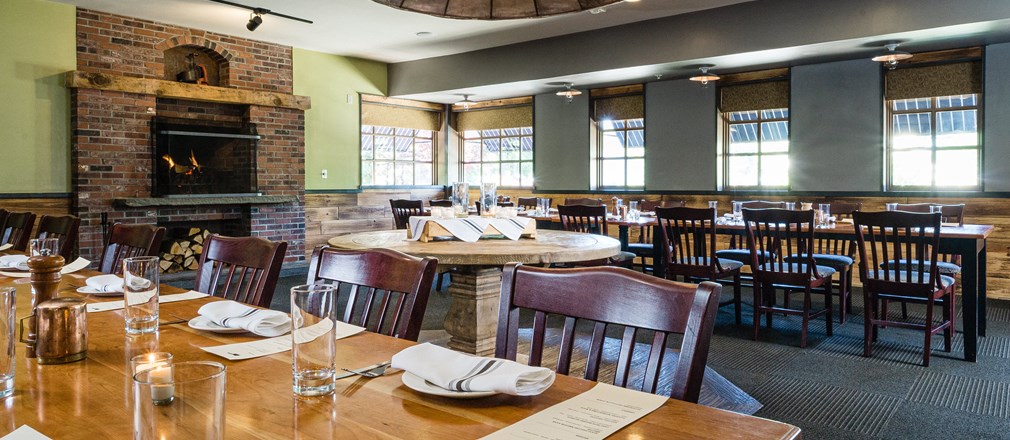 Come Celebrate with Us (compliant with current State COVID regulations)
Guild Tavern invites you to schedule your next special event in our Private Dining Room and enjoy an evening of farm-to-table cuisine in a warm and comfortable environment. Whether you're looking to host a special dinner with family, celebrate the holidays with friends, or do something a little different for your next corporate outing, our private dining room is a great space to bring people together.
Submit a Private Event Inquiry
Completely private space, separated from the main dining area
Brick-lined fireplace warms the room during the cooler months
Wi-Fi is available and free to our guests
Sound system can be controlled separately to cater to guests' preferences
Plenty of on-site parking available
COCKTAIL PARTY
Currently unavailable due to State of Vermont COVID related restrictions.
DINNER
Three course dinner with your choice of salad, entrees, and house made desserts.
Up to 40 guests, tables spaced 6-feet apart.
CUSTOMIZE IT
We have a variety of add-on packages so you can design your event exactly the way you want it.